A Manchester City supporter has appealed for help to find a distinctive scarf given to him by his late father.
Andy Hazeldine, of Stockport, had the scarf stolen from his van last week.
He told the Manchester Evening News: "When my dad died I kept his scarf because he wore it all the time.
"I put it in my van because I rarely wear colours and I only wore it to matches at Wembley and on the day we won the league.
"When I realised it had been stolen I could not stop crying.
"It felt like my dad had died all over again. He had cherished the scarf for 50 years but I feel like I have let him down because I could not look after it for more than five.
"It is dear to my heart and I just want it back."
You can see the scarf being worn by Andy's dad, Derek, in the photo on the right. A 10-year-old Andy is alongside at the 1976 League Cup Final – the last time City won the competition until last Sunday's win over Sunderland.
And here's a colour shot of the scarf being worn by Andy.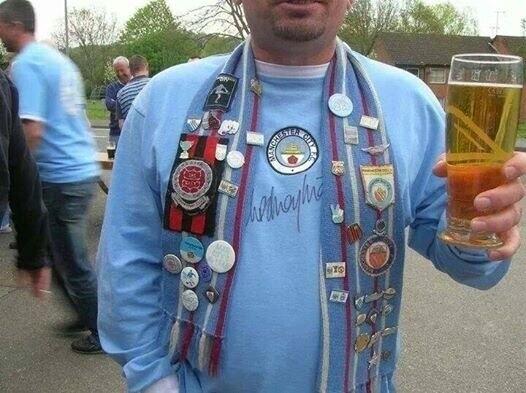 You can email sales@askandy.co.uk if you know of the scarf's whereabouts.